Our Work
CKE Franchise
Building a robust and long-lasting partnership.
CKE Restaurants Holdings, Inc., owner of Carl's Jr. and Hardee's is the premium burger franchise.
For over 16 years, Sprokkit has served as the marketing arm for CKE's franchise development team — a reliable partner that's seen them through changes in corporate leadership, evolving branding, shifting domestic and international development marketplaces, and most recently, a global pandemic.
Sprokkit's collaborative and adaptable solutions have helped CKE stay ahead of the curve. Our strategic approach with communication micro-targeting, remote candidate recruitment expansion, and digital lead generation has returned significant increases in franchise growth.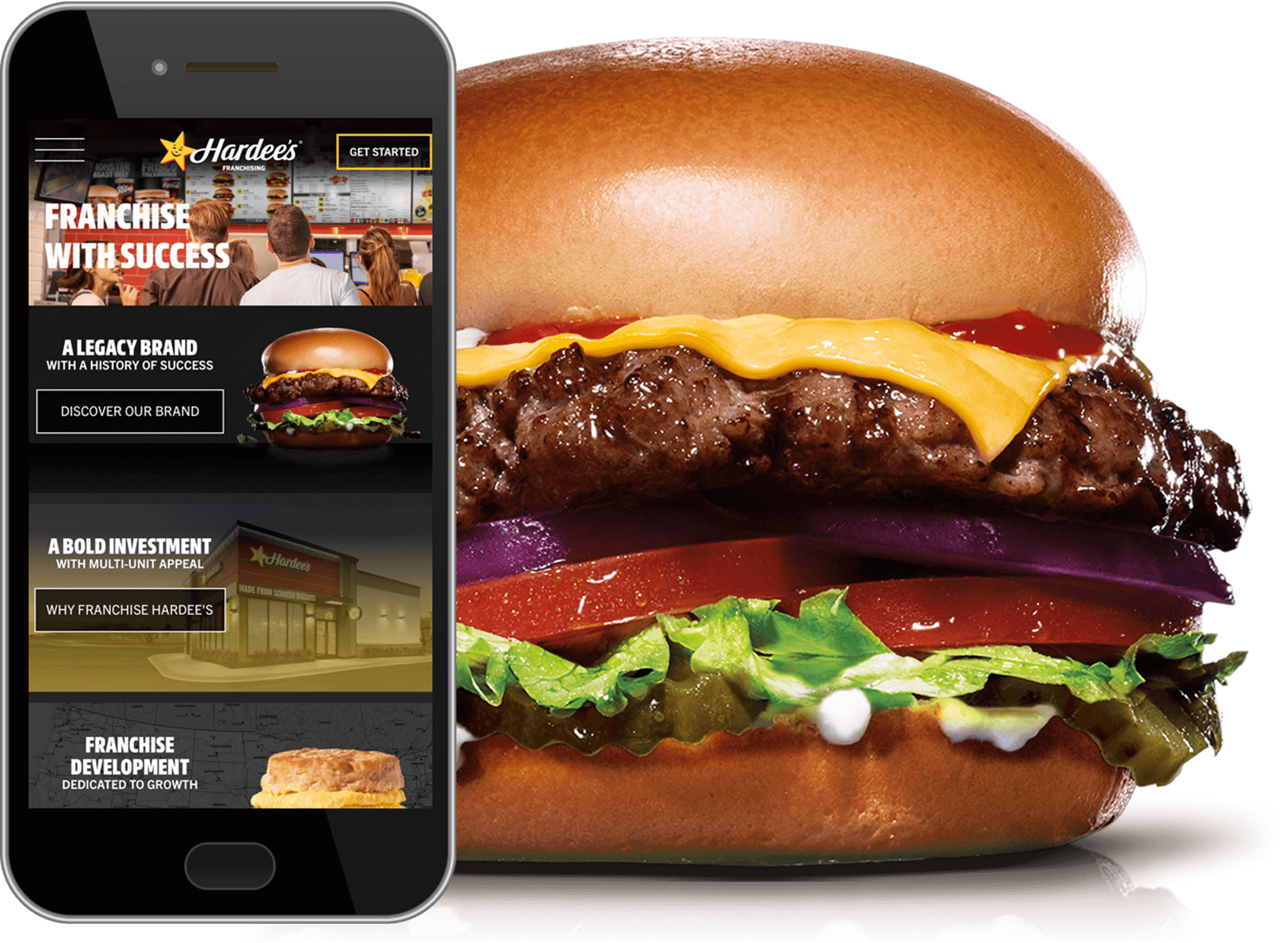 Digital First Strategy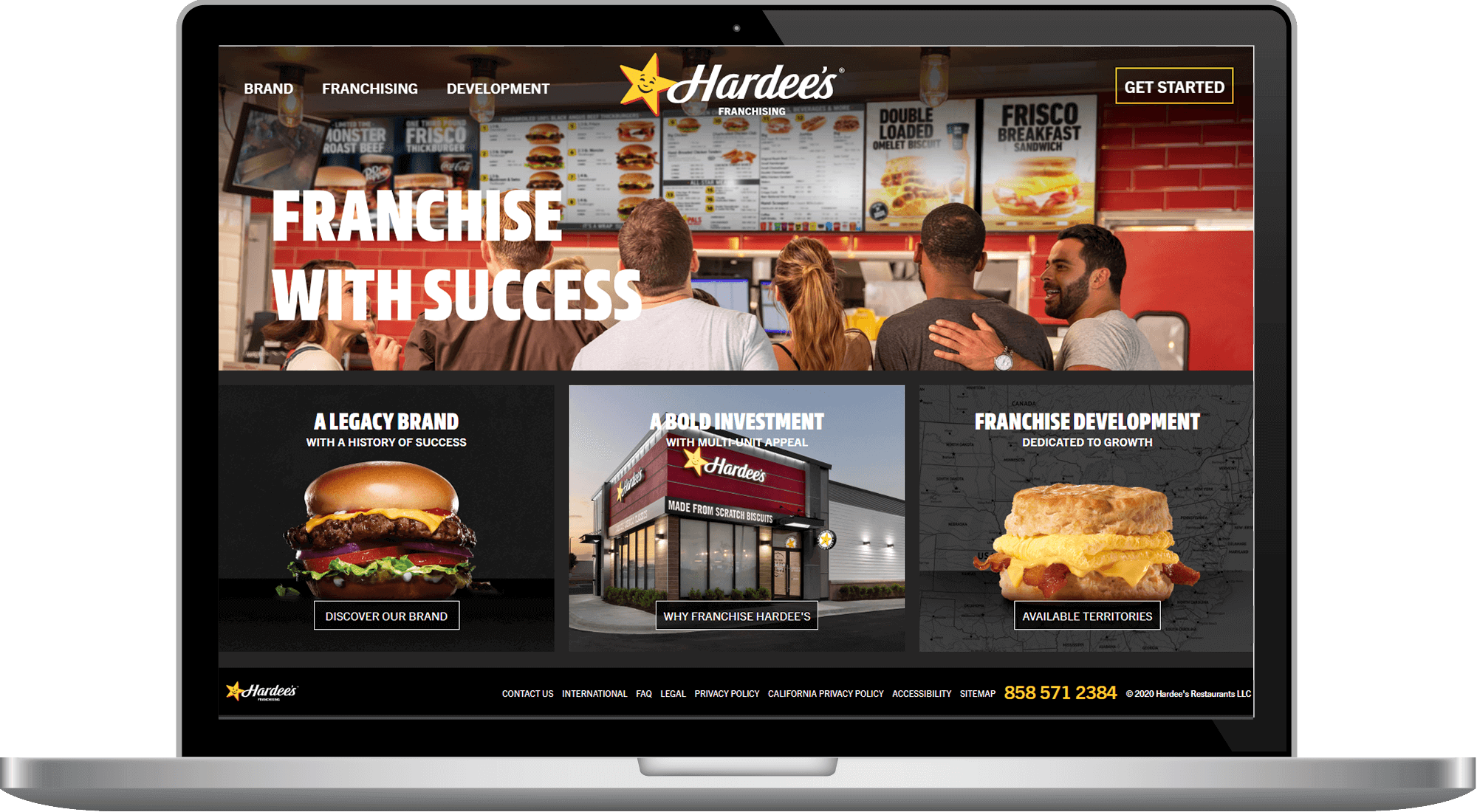 CarlsJrFranchising.com & HardeesFranchising.com
To maximize lead generation and engagement in an evolving landscape, Sprokkit has implemented a digital first strategy with refreshed branding and messaging designed for a more informed target audience by:
Shifting lead generation efforts from quantity to quality by micro-targeting leads in the multi-unit development and investment space
Maximizing existing brand equity by designing a franchise development brand that aligns directly with the consumer brand
Developing investment-focused messaging targeted toward the franchise audience while maintaining the distinctive voice of the brand
Streamlining international and domestic outreach efforts for more brand consistency and departmental cost efficiency
---
Digital Marketing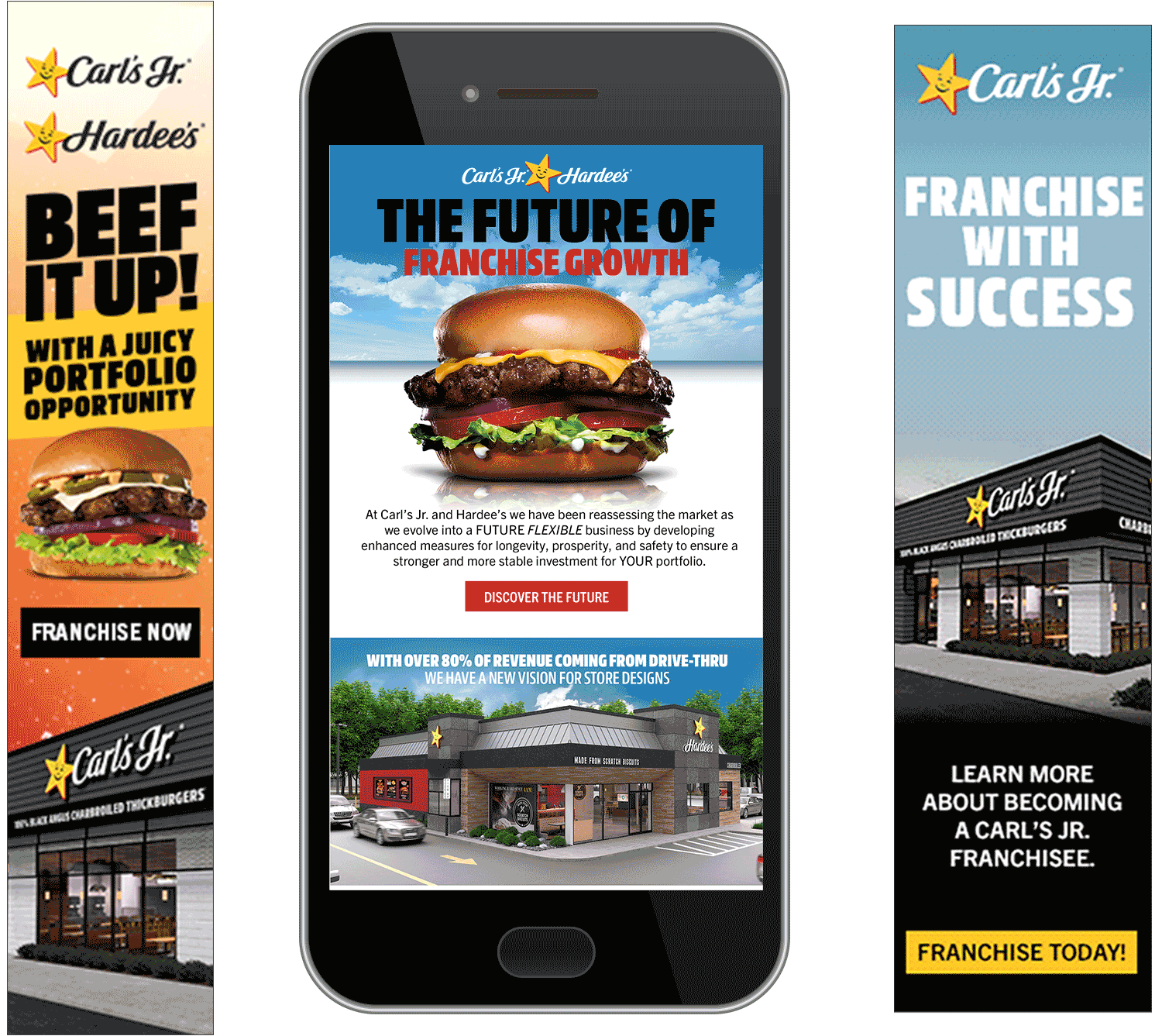 Maintain omnipresence in the marketplace with data and analytics-driven placements, including:
Targeted digital advertising
Geo-fenced digital ads
Digital retargeting ads
Search engine marketing
Paid social media
Email marketing and turnkey lead-drip campaigns
---
Additional Support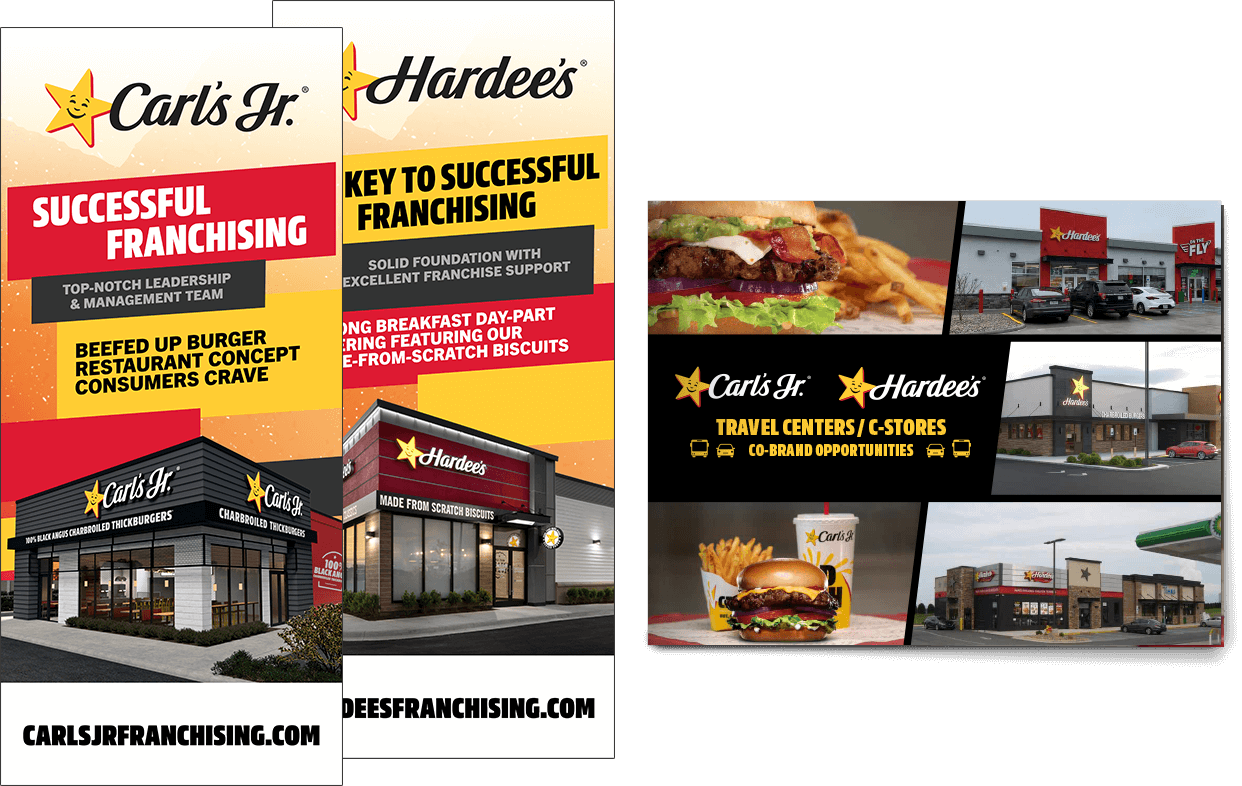 Additional marketing services:
Leads management
Presentation design
Trade show booth design and production
Management of trade show speaking opportunities
Media placement and trafficking
Third-party vendor relationship management
ADA and CCPA compliance
Results
Doubled international locations in the last five years
800+ net new restaurant openings since partnership began
86% of active leads in the last 36 months came through digital initiatives
Sprokkit has built and expanded its relationship with CKE for the past 16 years with responsibilities growing to include international franchise marketing and the creation of a custom global supply chain management solution